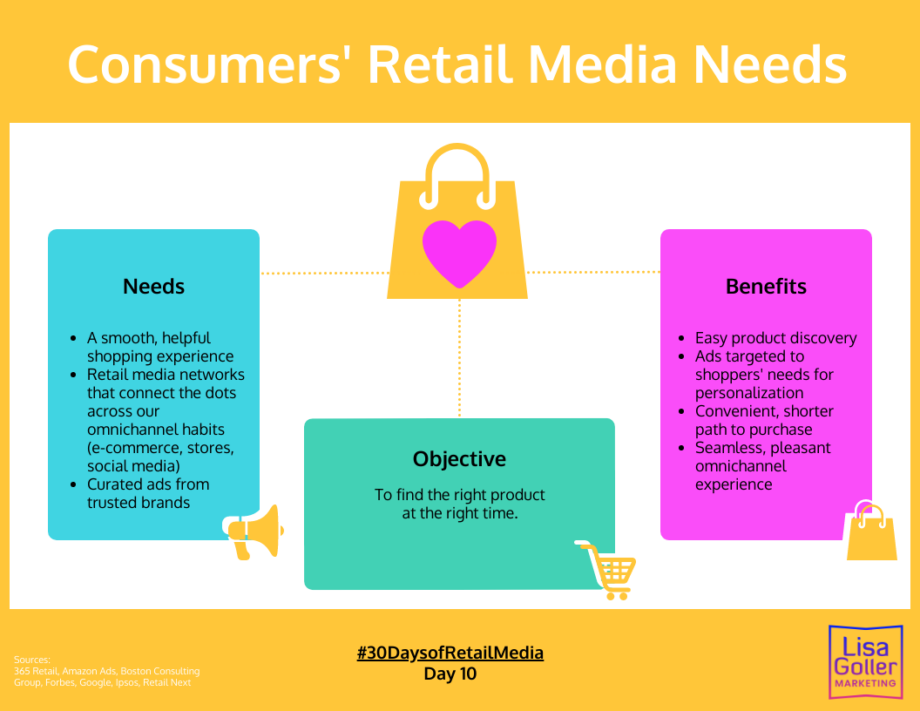 #30DaysofRetailMedia | Day 10: Consumers' Retail Media Needs
Consumers are the heart of retail media.
Savvy, empowered and increasingly mobile, consumers can shop from anywhere.
Now retailers, brands, agencies and tech providers are racing to keep up with today's shopper.
These stakeholder groups are racing to build a relevant, shoppable presence wherever consumers spend their time and money, including:
🛍 On e-commerce sites
🛍 In physical stores
🛍 On social media
Catering to consumers' evolving needs helps retail media stakeholders:
📈 Drive revenue growth
💰 Protect margins from inflation
😍 Stay agile, relevant and in-demand
What would you add?
Keep coming back next week as we look at companies demonstrating leadership in retail media.
View Original Article