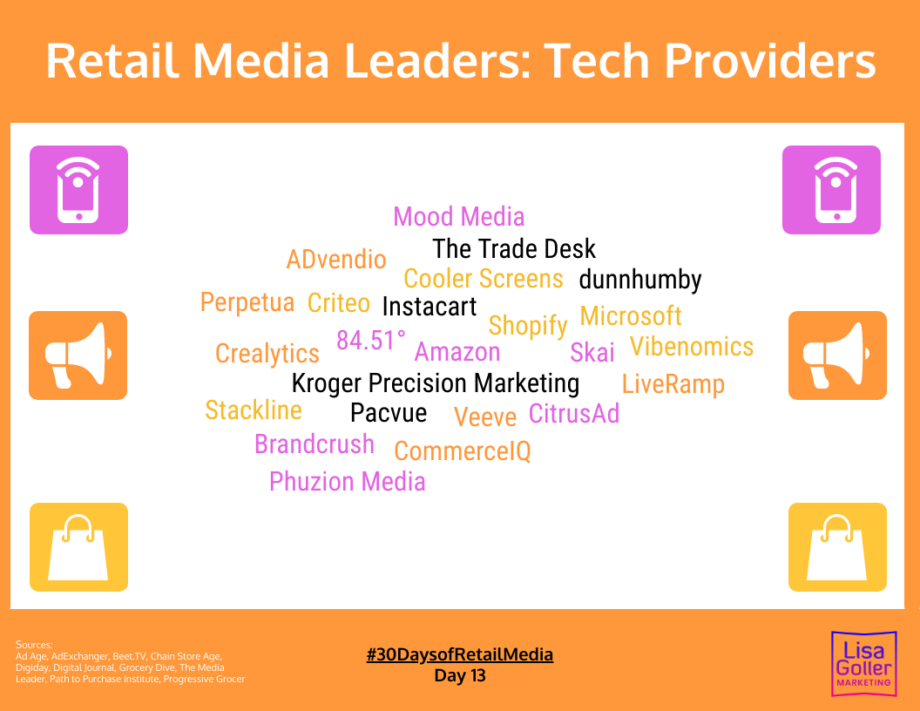 #30DaysofRetailMedia | Day 13: Retail Media Leaders – Tech providers
These tech leaders are connecting the retail media ecosystem.
They have made global headlines for enriching and entwining the retail media space with:
🔸 Adtech
🔹 Hardware
🔸 Data insights
🔹 Commerce media
🔸 Software platforms
🔹 E-commerce excellence
A notable characteristic many among them is the use of AI for more efficient, agile processes.
Which tech stars would you add?
View Original Article