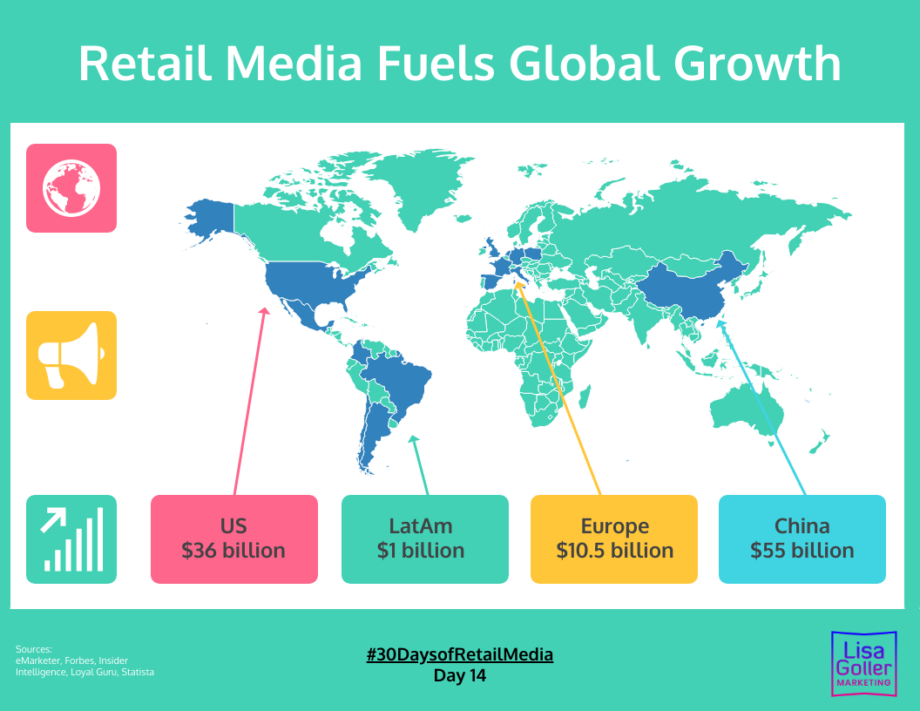 #30DaysofRetailMedia | Day 14: Retail Media Fuels Global Growth
The global digital retail media advertising market hit $111 billion US in 2022, according to Statista.
Some of the hottest retail media markets include:
US

UK

China

Brazil

France

Mexico

Germany
Retailers with robust e-commerce offerings like Amazon, Walmart, Tesco, Carrefour and Mercado Libre are showing leadership as retail media explodes worldwide.
What other markets would you add?
View Original Article