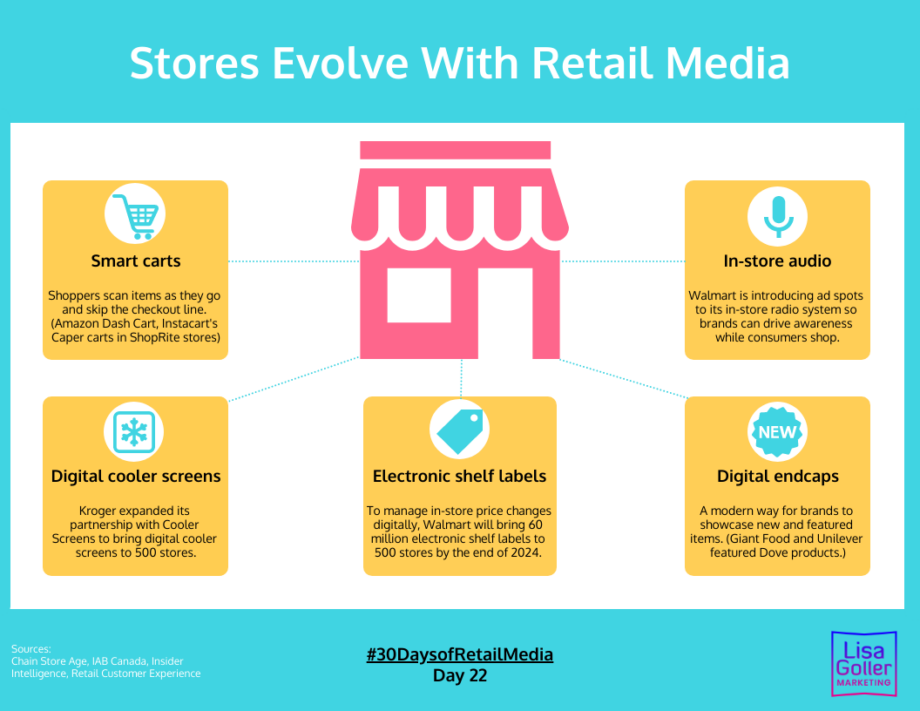 #30DaysofRetailMedia | Day 22: Stores Evolve With Retail Media
Retail media is moving into stores. Here's why.
❤️ We still love brick-and-mortar.
Physical stores attract higher traffic than digital. For instance, 212 million consumers visited a Walmart store in June 2022 vs. 125 million for Walmart's online properties. [Insider Intelligence]
📣 Stores offer desirable advertising real estate.
Retailers are monetizing their store assets, which allows more brands to buy in-store ads to connect with consumers while they shop.
📊 Retail media makes stores more measurable.
Retailers "want more data on how their customers are behaving in stores to make the physical retail experience more compelling and efficient." [Modern Retail]
That's why retailers are bringing more retail media to their physical stores to improve the bottom line and the customer experience.
What other types of in-store retail media would you add?
View Original Article