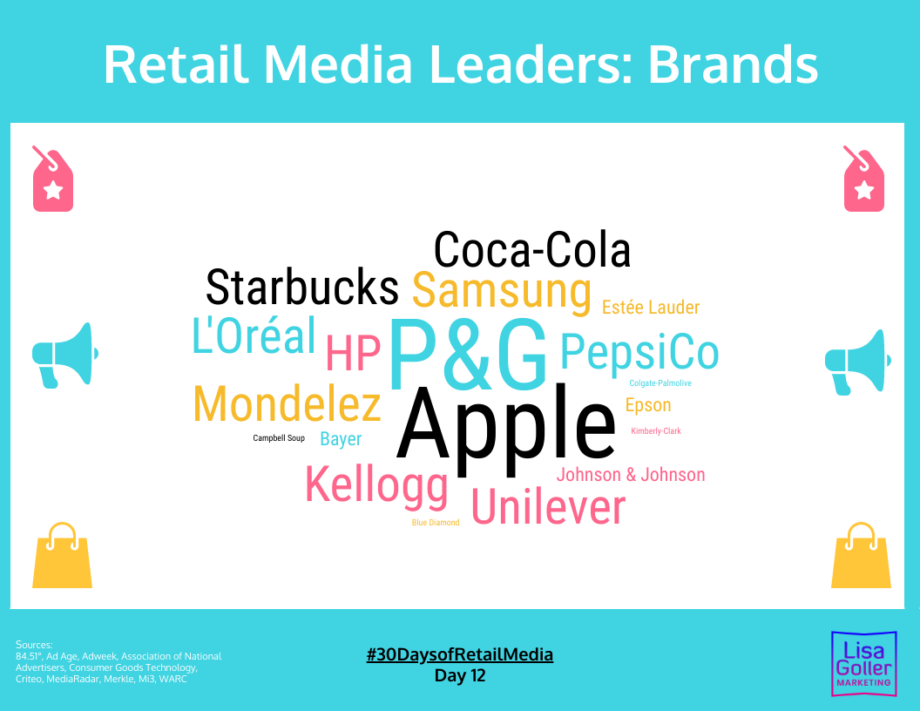 #30DaysofRetailMedia | Day 12: Retail Media Leaders – Brands
Who's showing leadership among retail media advertisers?
🍏 Food & beverage
💋 Health & beauty
📱 Electronics giants
These companies investing more ad dollars in retail media to:
📍 Position themselves along the omnichannel customer journey
📣 Improve product discovery and brand awareness
🛍 Reach and influence consumers as they shop
This marketing shift can help brands connect with consumers where they already spend time.
What other brands would you add?
View Original Article