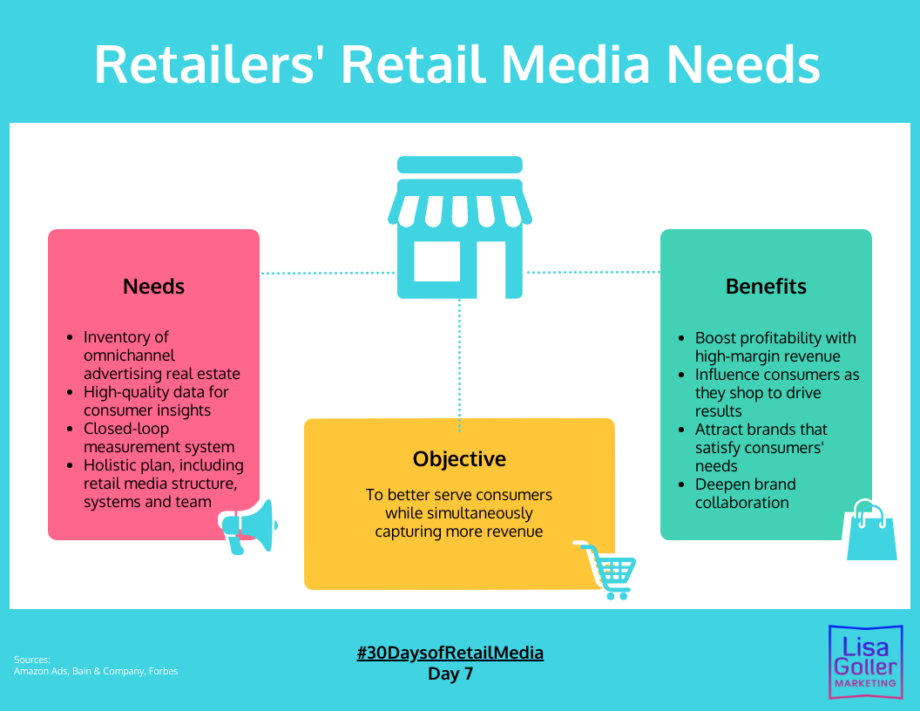 #30DaysofRetailMedia | Day 7: Retailers' Retail Media Needs
Why does it seem like every retailer is getting into retail media?
Consider these stats:
🔸 $52 billion will be spent on U.S. retail media networks this year [Statista]
🔸 This figure will nearly double to $100 billion by 2026 [McKinsey & Company]
🔸 Retailers' retail media margins can be as high as 80% (!) [Bain & Company]
No wonder retailers are rethinking their economic model.
Many retailers have added retail media networks to boost their top line with B2B ad sales, especially as:
🔹 High inflation
🔹 Lower consumer spending
🔹 The high cost of offering omnichannel options
… have squeezed their bottom line.
Here's a look at retailers' retail media objectives, needs and benefits.
What would you add?

Tomorrow we'll examine brands' needs.
#retail #ecommerce #media
View Original Article