Drink Up These Adult Beverage Shopper Personas!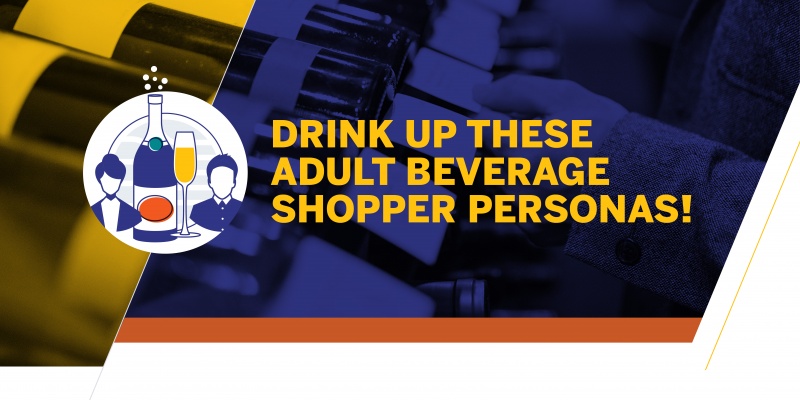 Griffin Thomas…
Fri, 09/17/2021 – 3:33pm
Though the adult beverage category comes with its own unique challenges and opportunities, purchasers of alcohol products have long been accessible in many of the most familiar ways. However, in this age of personalization and tailored messaging, blanket advertising and the broad "spray-and-pray" marketing of yesterday can alienate more than engage. The gap between effective communication and generalized garble has grown to the point where nothing short of a magic, mind-reading potion will do the trick. That's where Inmar's proprietary ShopperSync™ CDP comes in. ShopperSync uses social listening data, purchase volume information, and more to create a distilled collection of key insights that fills the gap.
Using ShopperSync, we've analyzed consumer conversations on social media to bottle up specific differences between buyers of hard seltzer, beer, wine, and liquor. The findings might surprise you!
Our new Adult Beverage Infographic shows exactly what these shoppers are most interested in!

View Original Article